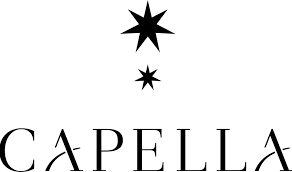 Lifestyle Manager / Spa & Recreation Manager (Indonesian Citizen Only)
Capella Hotels & Resorts
Indonesia

Permanent
Full-time
2 months ago

Apply easily
Posttion Overview:

The Life Style Manager is responsible for the operations and daily management of Auriga Wellness related activities. Coordinating special programs and specialty weeks including Wellness activities and being responsible for the coordination and execution of activities related to health and well-being focusing on the guest needs and desires, creating memorable lasting impressions that improve the quality of life of the guests and staff.

The Role:

Hiring, training and managing reception, massage, esthetician, spa, retail and support staff

Maximizing the sales of services and spa retail products

Implementing standard operating procedures and policies

Monitoring daily sales activities, preparing financial reports and annual budgets

Preparing monthly Auriga Wellness marketing strategy and promotion plan

Preparing Auriga Wellness monthly report such as financial report, inventory report and staff report

Ensuring Auriga Wellness treatment quality controls, including service, cleanliness and product usage

Managing purchase orders for professional treatment and operational supplies

Developing merchandizing plans and purchasing retail products and coordinating with retail buyer for retail items in store

Maintaining proper inventory levels for all professional and retail products

Preparing payroll-related documents

Provide staff motivation with communication and incentive programs

Team development

Maintain high level of service

Coordinate ongoing educational training programs

Interacting with the press and planning special events

Developing merchandising plans and purchasing retail products in coordination with the retail buyer for the boutique items

Assist in emergency situations

Handle guests' questions and concerns professionally and courteously

Handle guests' complaints

Talent Profile:

Posses a related degree in Bussiness or SPA or Previous experience as a SPA Manager in upscale industry.

Possess a good command of the English language and the ability to clearly and pleasantly communicate with guests, both in person and by telephone.

Ability to provide legible communication.

Knowledge of computers

Responsible, Willing to work flexible hours, including weekend and holiday, Posses a professional image and positive personality

Certifications to SPA and Wellness environment.